About Us NEW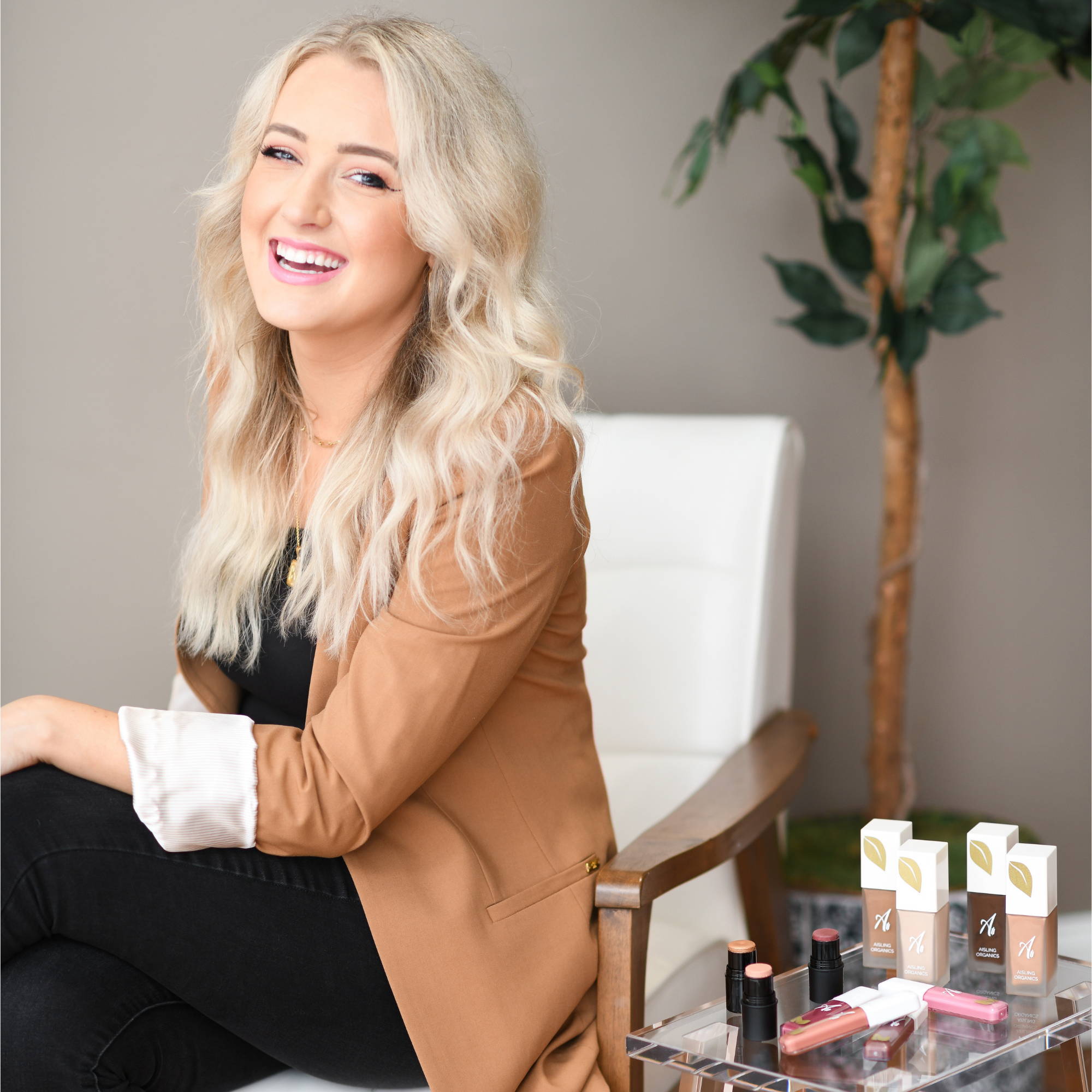 My name is Krysta, and I'm the founder and CEO of Aisling Organics (ayz-ling). I started the line at 21 years old right after college not because I "liked makeup" but as a necessity for a consistent health problem.
I suffered from migraines and nausea for years before discovering the culprit was my makeup. I was having a horrible reaction to the mercury, aluminum, and flame-retardants that were the base of my beloved makeup products.
I threw everything away and started my clean beauty journey, but was quickly let down by the organic options on the market.
After a long hard look in the mirror, I knew I needed to be the one that would create an organic line that was diverse, high-performance, sustainable, and affordable.
My female-operated business has been featured in Forbes, Entrepreneur, Medium, In-Touch, and has sold over 500,000 units to clean beauty queens all over the world.
Thank you for embarking on your clean beauty journey with us. I promise you won't be disappointed.
- Krysta Lewis, CEO + Founder
At Aisling Organics, we believe people shouldn't have to sacrifice health for beauty or beauty for health. You deserve the best of both worlds: plant-based makeup that ACTUALLY works.
Our vision (what Aisling means in Irish) is that one day every individual would only put the purest products on their skin to promote optimal health.
Our #1 priority is to help Clean Beauty Queen's like you discover beauty products that promote optimal health.
If our products don't meet your expectations, arrive damaged, or don't match, our virtual color consultants will make sure it gets resolved and ship you new products.
We give a portion of proceeds each month to Lipstick Angles, a non-profit organization that provides personalized, oncology-sensitive beauty and skin care services to cancer patients.
100% Vegan + Cruelty Free
Our products and brushes are vegan which means we do not use any bi-product of animals in our formulations. We are a cruelty-free brand as well which means we do test on animals.
---
Sustainability is our main priority. We include free reusable silk bags with every purchase, eliminated secondary packaging, ethically source our ingredients and are on track to become a carbon neutral company in 2022.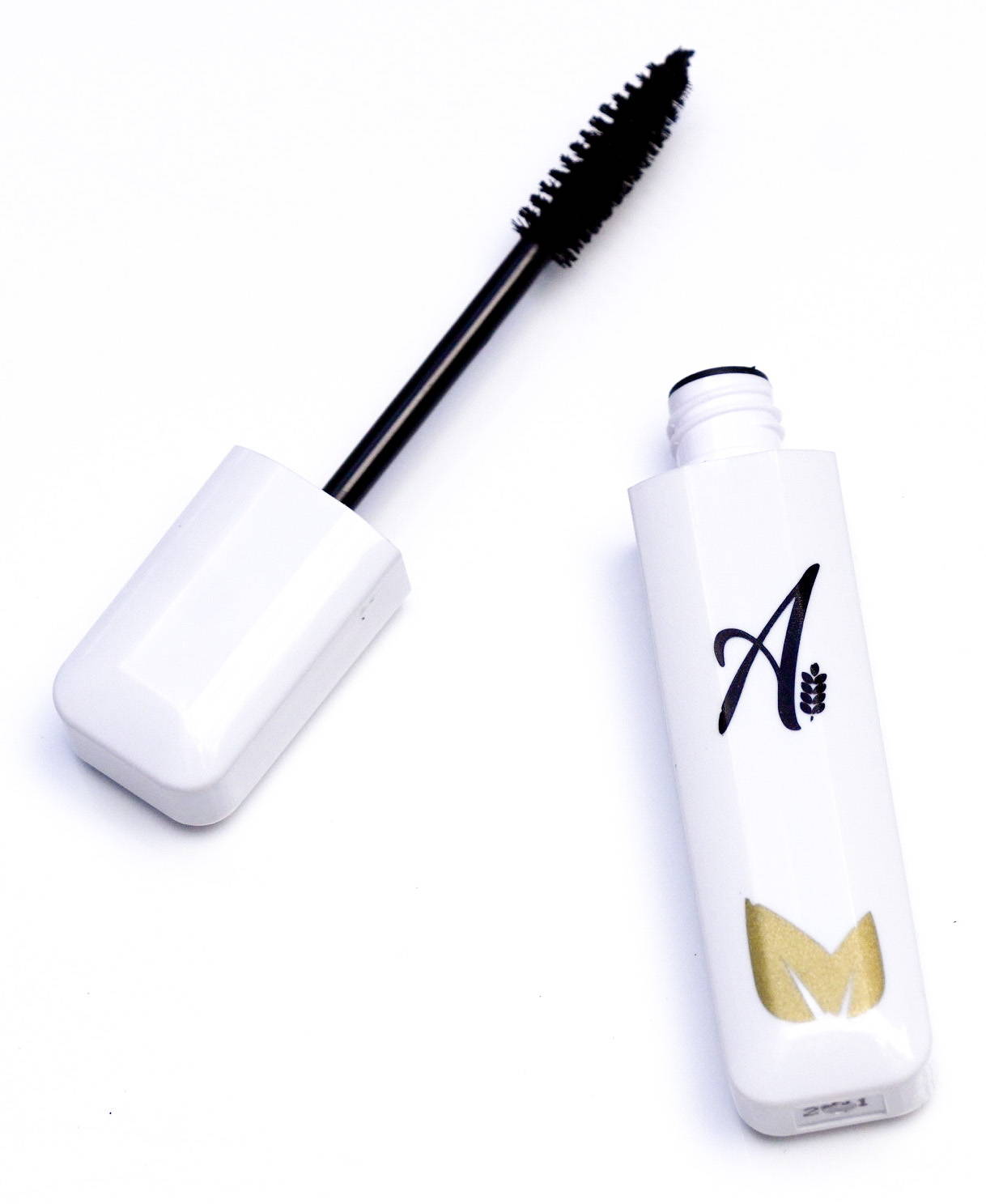 Our Eco-Collection is formulated to be long-lasting, high-performance, and easy-to-use. We are not your typical organic makeup brand; our line will hold up through your day to day so you don't have to worry about re-applying.
---
Our products are formulated with the purest botanicals so no matter your skin type, sensitivity, or condition, you should feel confident in using our organic line.

Curious in trying a sample of our foundation? We don't advertise this to anyone, so think of this as a little treat for coming to our about us page. Click here
Lover of dad jokes and all things beauty. Krysta is a licensed esthetician, certified makeup artist, and female powerhouse making impactful changes in the beauty industry.
@Itskrystalewis
HEAD OF EMAIL AND SMS MARKETING
Ex college volleyball player turned marketing guru. Joanne's obsessed with all things clean and sustainable skincare and beauty. If she's not at Aisling's HQ, you can find her in a hammock in the white mountains of NH.
@everythingaboutjo
Marketing and Operations Intern
Courtney is a dual major at UNH in marketing and entrepreneurial studies. Courtney loves making connections and learning everything she can about operating a business.

@Court_Jacques21
Social Media Strategy Intern
Zoe is a student at SNHU and has a part-time job at Whole Foods. As an earth-conscious and plant-loving person, she can tell you everything and anything there is to know about sustainability.
@zoe.flute


HEAR FROM OUR VIP CUSTOMERS

"I have sensitive, oily-acne prone skin. I've been wearing the Glow Getter Foundation for a week now and have been loving it!
 It does not make me break out. I love the medium to full coverage. It doesn't settle in lines and feels amazing on. Read more about review stating Glow Getter Foundation
It stays looking beautiful all day! I definitely will continue to purchase!"
"I love everything about Aisling Organics!
I have been using the line for years and it is everything I am looking for in terms of longevity, pigment, and formula.

The Tinted Lip Oils are my favorite. They go on so smooth, and the performance is amazing!


I'm so thankful for the founder, the vision of Aisling, and the incredible team."
"I have worked closely with the Aisling Organics team and they are a phenomenal group of women.
As a licensed esthetician and makeup artist, Aisling Organics is a perfect line to recommend to my clients. I have all of their products in my kit and use them on a daily basis.
As a clean beauty advocate, I love using products that promote optimal health. Aisling an affordable option for everyone!